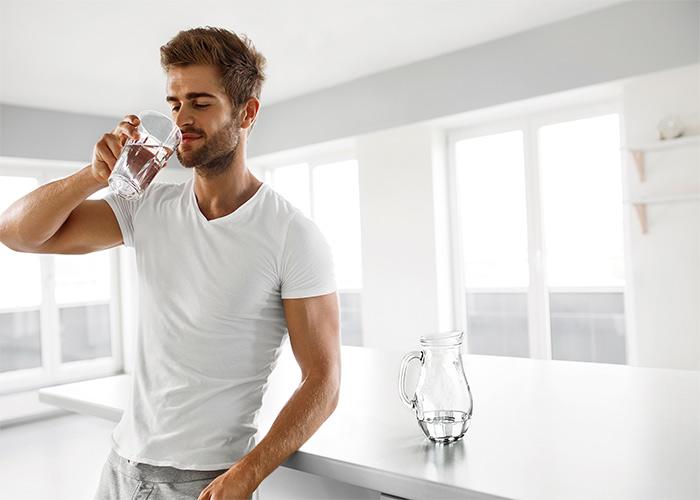 Currently, 1 out of every 9 people on this planet doesn't have access to clean water close to their home. Those living in developing nations struggle to access clean water, while those of us in America and other developed nations have fast, easy access to more water than we know what to do with. In many instances, it's easy to take clean drinking water for granted. As such, it's well worth taking a closer look at just why drinking water regularly is so important.
If you're not convinced, it's worth understanding just why water is so vital. Taking a look at 3 big benefits of having easy access to clean water can help you understand why it's so important and so integral to our lives - and why it's important to make sure that you and your loved ones have it. Then, we can begin to focus on helping the more than 2.3 billion that still live without good sanitation and clean drinking water. With that in mind, here are the three biggest benefits that clean water can provide.
Staying Healthy
Clean water is integral to human health. Drinking safe, clean, filtered water helps you stay hydrated. This, in turn, helps promote better weight loss, more energy, better digestion, fewer headaches, and much more. And since you're drinking filtered water, you'll avoid any potential contaminants that can enter the water supplies. You'll get all of the health benefits without any of the risks that contaminated water can bring - something that many in other countries simply can't do.
Keeping Clean
Hygiene is vital for better health, and clean water allows you to maintain your personal hygiene while also keeping your home clean and free from bacteria, viruses, and other problems. Stained clothing can lead to problems socially, and keeping yourself and your home clean will have many additional benefits beyond just your physical health and your social status. This is one aspect of clean water that is far too often taken for granted, but that is very profound in the way that it impacts our lives.
Saving Money
Another thing that having access to clean water can provide? Big cost savings. When you're in an area that lacks access to clean water, you'll be forced to use bottled water. This can be incredibly expensive, and over time the cost of bottled water can add up in a big way. But by installing a filtration system in your home that gives you access to completely clean drinking water, you're able to enjoy fresh water without spending a small fortune on bottles. Another benefit? Those bottles of water have a huge impact on the health of our planet.
Provide Clean Drinking Water For Your Family
If you're ready to get even more from your water, our team is here to help give you the kind of clean water you deserve and that so many others want as well. Contact Carolina Fresh Water today to learn more about how a water filtration system can have a huge impact on your water and life.