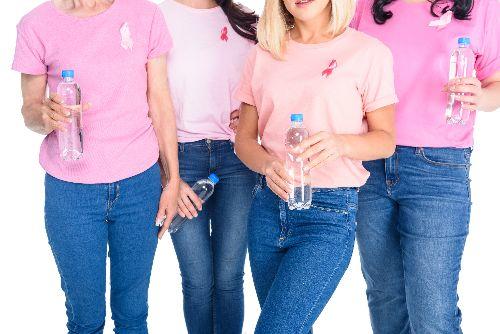 For many years, heart disease was the leading cause of death in America. However, cancer is on pace to surpass heart disease as the nation's leading cause of death. In fact, in many states, it has already done so. While cancer is sometimes heredity, there are things you can do to reduce your risk. One of the best ways to do so is by reducing the number of carcinogens you consume.
Carcinogens May Be In Your Tap Water
Carcinogens are any substance that can cause cancer. Consuming carcinogens, which are often found in food and beverages, can increase your risk of cancer considerably. Water from your tap may be exposing you to harmful carcinogens, something that many people are shocked to hear. Tap water has been proven to include carcinogens such as
Toxins
Heavy Metals
Chemicals
Even more concerning is the fact that bottled water contains just as many carcinogens as tap water, if not more. False marketing ploys often lead people to believe that drinking bottled water is safer for them. Bottled water companies pay millions of dollars to promote their brands. In reality, the water is no better than water out of the tap. Public tap water systems are regulated more than the bottled water industry.
One study showed that nearly 22% of water bottles tested for pollutants violated California state limits. So, drinking bottled water, and potentially some tap water, could be increasing your cancer risk significantly. Naturopathic physician Ann Alisa Behling says that drinking purified water is one of the best ways to stay healthy and reduce your cancer risk.
Reverse Osmosis Filtration Systems
Reverse osmosis filtration systems are one of the best ways to purify your water. The President's Cancer Panel found that home-filtered tap water is one of the safest ways to reduce your exposure to carcinogens. Reverse osmosis filtration has been proven to remove up to 99% of contaminants from water.
In addition to reducing cancer risks, reverse osmosis filtration systems
Produce water that tastes great
Are safe for children
Are fully-automated, so there is minimal maintenance involved
Are reasonably-price
Typically, a reverse osmosis filtration system will be installed in your kitchen sink directly. These filtration systems are considered point-of-use filtration systems. They can also be attached to refrigerators and ice machines. If you are concerned about carcinogens, you can also have a reverse osmosis filtration system installed throughout your whole house. The filtration system will be hooked up to the main water line, purifying all of your appliances.
It's also important to note that carcinogens can seep into your water if you do not store it correctly. Many plastic bottles contain BPA, a carcinogen that can leak into your water. Experts recommend storing purified water in a stainless-steel bottle or glass.
Concerned About Your Cancer Risk?
No matter if you are predisposed to cancer or live a lifestyle with increased cancer proclivity, it's not too late to try to reduce your risk. Filtered water from a tap is an excellent way for you to reduce your cancer risk. Instead of paying for expensive bottles of water, contact Carolina Water to make a one-time investment in your home water filtration system. Carolin Water can provide a custom plan to meet your family's needs.
Some municipalities are better than others in providing safe drinking water to their customers. By contacting us, you can receive a comprehensive evaluation of your water filtration system to determine if you have been drinking carcinogens. Even if you are not drinking carcinogens, you should still consider a reverse osmosis filtration system for water that will taste better and be cleaner.