Carolina Fresh Water is the Water Treatment & Testing Expert in Greensboro, Winston Salem, High Point
We Make Your Water Right
Do you have water problems in your home? Carolina Fresh Water offers a multitude of products to handle your water problems and concerns. When you call, our water technicians will test your water and, if you have issues, we'll provide you with the perfect water treatment solution. Contact us today and schedule your free water test in Burlington, Thomasville, Reidsville, Summerfield, Charlotte, Raleigh, McLeansville, and nearby North Carolina!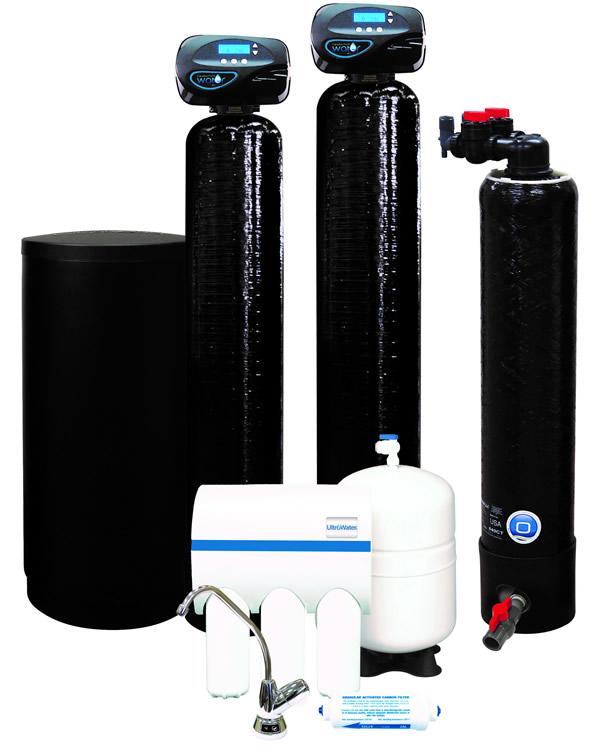 Patented Smart Technology

Built-in Vacation Mode & Battery Backup, monitored water usage.

Patented Integrated Chlorine Generator

Low/No Salt Alerts, recorded self-sanitizing.

Exclusive Crystal-Right Media

Silica-based crystal media, quality controlled media.

Quartz Underbedding

Delivers high and consistent flow rates.

High-Performance Resin

Powerful media eliminates the minerals that cause hard water.

Low-Maintenance Brine Tank

Built-in Safety float and Dry salt storage requires less cleaning.
Advanced and patented water treatment technology in NC
The Carolina Fresh Water Series consists of whole house water treatment systems and other specialty water filtration products that offer your family peace of mind with consistent high-quality water.
Utilizing dual-chamber technology, our Carolina Fresh Water Series unit combines the power of two medias in one tank. The high-performance resin media and activated carbon configuration filters and softens your water in a single unit. The unit not only reduces hardness, it also handles common taste and odor problems, such as chlorine, associated with city water.
The advanced, patented technology equipped in the controller also keeps your system running at maximum efficiency. The system is designed to be environmentally-friendly while safeguarding your household plumbing, appliances, improving taste and eliminating unwanted odors. The result is more brilliant water through better science, which saves you time and money in Winston Salem, Greensboro, High Point, Thomasville, Burlington, Summerfield, Reidsville, Raleigh, McLeansville, Charlotte, and nearby North Carolina.
The Big Reasons to Install a Water Filtration System in Your Home

Thursday, Sep 13th, 2018

Read full article