Acid Neutralizer Systems Installed in Greensboro, Winston Salem, High Point
Expect Excellent Water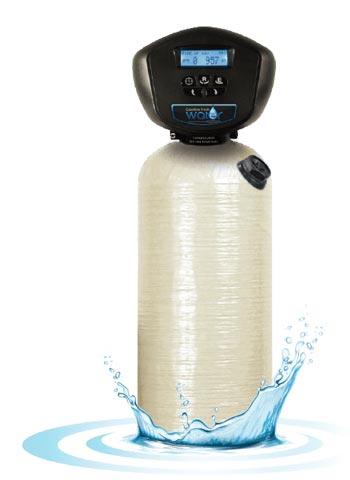 Carolina Fresh Water's filters provide a solid solution to neutralize acidic water. Acidic water can be harmful to your entire plumbing system by accelerating the corrosion process. Metals that are stripped from your plumbing will also cause blue/green staining as they are deposited on your fixtures.
Acidic conditions can often be treated with a single acid neutralizing filter that uses Calcite, a naturally occurring calcium carbonate media. Upon contact with Calcite acidic waters slowly dissolve the calcium carbonate to raise the pH which reduces the potential leaching of copper, lead, and other metals found in typical plumbing systems.
Carolina Fresh Water products use advanced technology to monitor and self-adjust regeneration cycles based on household consumption trends. This greatly enhances the effectiveness of the filtration process for an efficient and environmentally-friendly system. Other product features include:
Environmentally safe - no chemicals
Extended lithium battery backup
Simple to run, efficient to operate
Get a Free
Water Test!
Do you need an acid neutralizer system in your home or any of our other products? Contact us today and schedule your free water test in Thomasville, Burlington, Summerfield, Reidsville, Raleigh, McLeansville, Charlotte, and nearby North Carolina!
The Carolina Fresh Advantage
Every component, feature, and innovation of our acid neutralizer has been designed to efficiently bring water to you and your family. Carolina Fresh Water units can protect the way your home operates with little to no effort.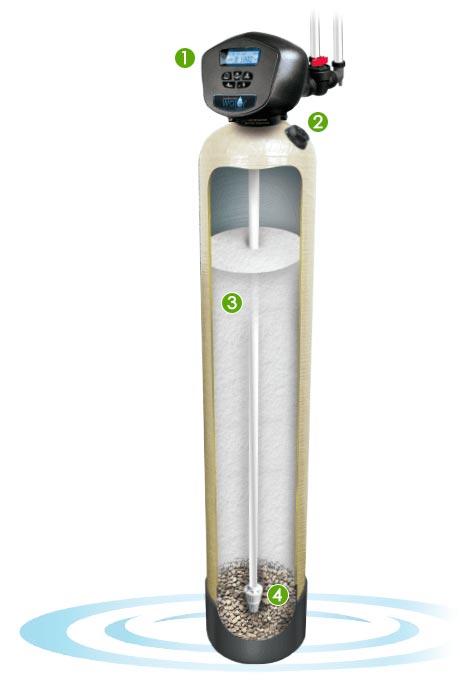 Exclusive Technology

Exclusive features ensure consistent water quality
Advanced programming conserves water and maintains well performance
Only one internal moving part for easy maintenance
Battery back-up

Dome Hole

Easy-to-use port to replenish media

High-Performance Calcite

Naturally occurring mineral
Raises pH of acidic water
Self-sacrificing properties - unit will occasionally need to be replenished

Quartz Underbedding

Delivers high and consistent flow rates
Provides accurate and efficient cleaning process
Looking for a price? Get a no cost, no obligation free estimate.