Drinking Water System in Greensboro, Winston Salem, High Point
Clean drinking water is vital if you want to keep your family safe and healthy. At Carolina Fresh Water, we offer the quality water filtration technology that you need to make sure your home is well cared for. Schedule your free water test today and we'll help you decide if a drinking water system is right for you in Winston Salem, Greensboro, High Point, and nearby North Carolina!
Our drinking water system solution for Winston Salem, & nearby: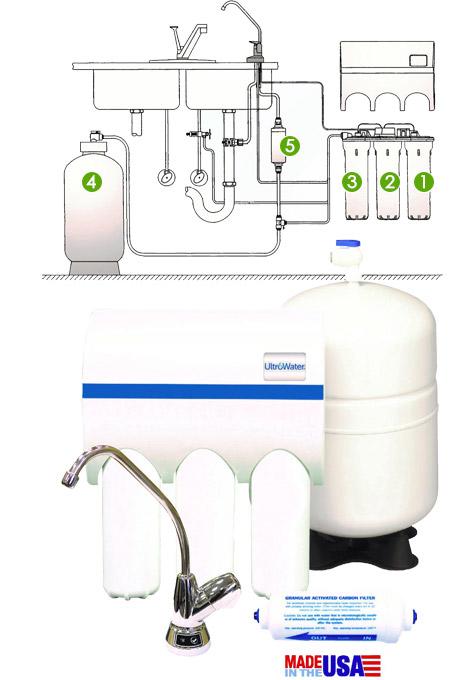 Pre-Filter

The first cartridge removes a good amount of unwanted particles before the water travels through the remaining system. This extends the life of your R.O membrane.

Semi-Permeable Membrane

Water moves into the second cartridge with particles not filtered by the first chamber. Pressure forces the water through a membrane that collects the unwanted materials while letting the water molecules pass through freely.

Post-Filter

Any impurities that are small enough to also pass through the membrane are removed by a carbon block filter cartridge to provide the highest quality water possible.

Holding Tank

Treated water accumulates in the storage tank, to ensure there is always an on-demand supply.

Polishing Filter

As water is drawn through the faucet, it travels from the holding tank through one last filter as a final polish before it reaches you and your family.